Upcoming LIVE! Events
Stories move quickly on the frontlines! Stay up-to-the-minute—and stay ahead of the censors—by subscribing today, and we'll update you every time we go LIVE so you're always in the loop on the latest in religious liberty.
---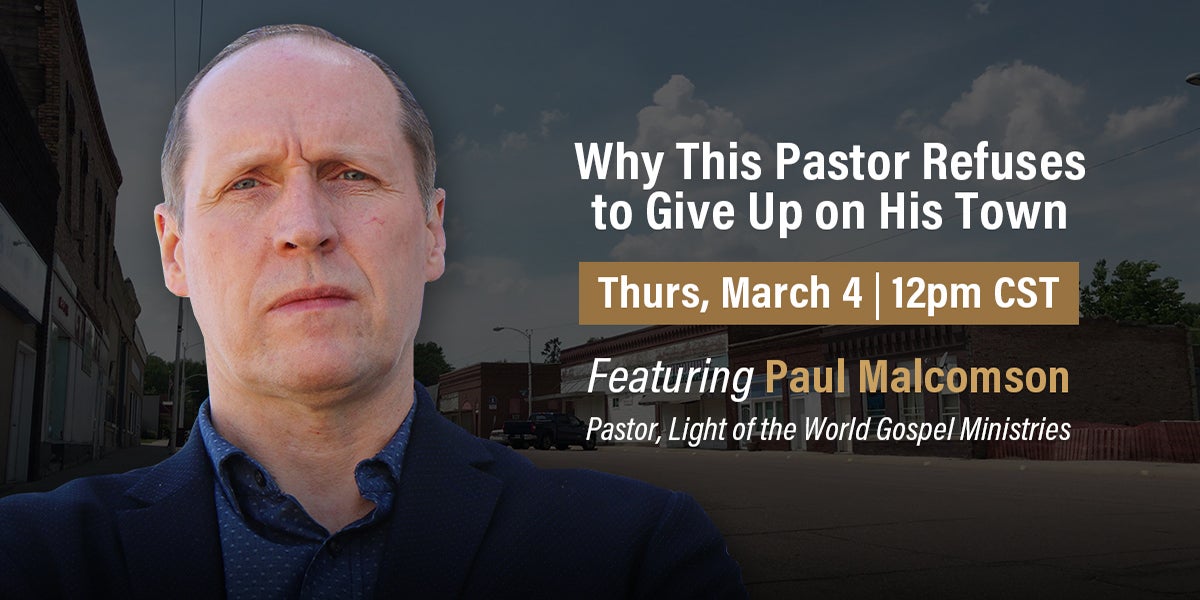 Why This Pastor Refuses to Give Up on His Town
Featuring Pastor Paul Malcomson, Light of the World Ministries
Thursday, March 4th, 12pm CST
Tune into First Liberty Live! for an inspiring special episode on the Nebraska church that insists on sharing the light of the Gospel—even in the face of incredible obstacles. Pastor Paul Malcomson shares the story of coming all the way from Ireland to start his church, and how they have withstood the storm of obstacles in their way.

---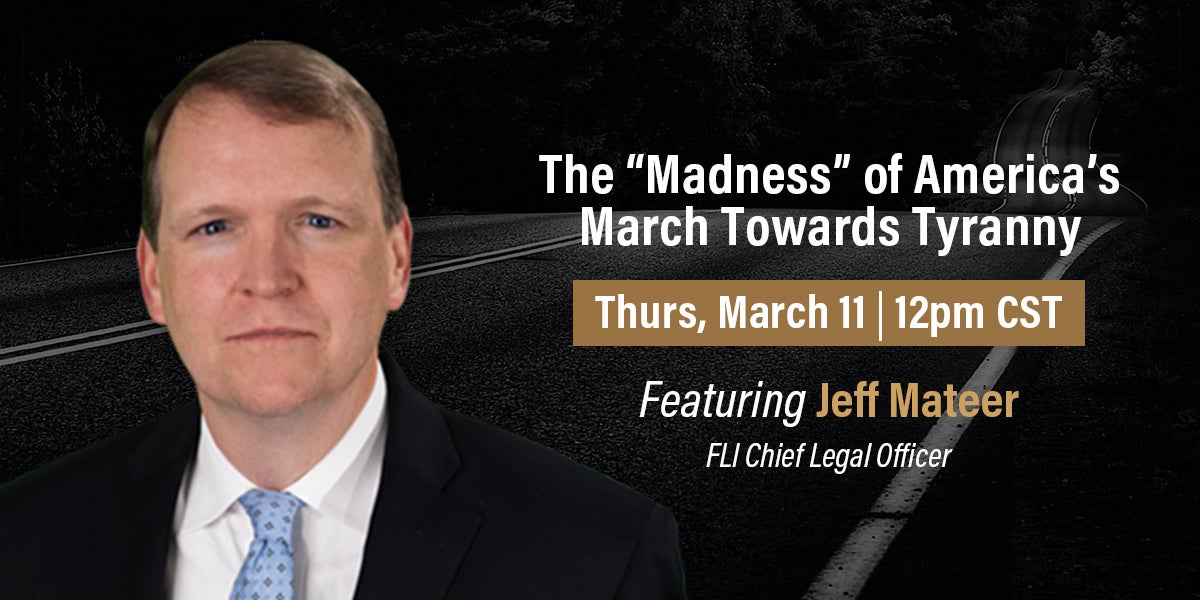 The "Madness" of America's March Towards Tyranny
Featuring Jeff Mateer, FLI Chief Legal Officer
Thursday, March 11th, 12pm CST
In our 'March to Madness' special, FLI Chief Legal Officer Jeff Mateer will break down the rise in cancel culture, big-tech censorship, and big-government schemes like court packing—all of which are existential threats to American freedom as we know it.

---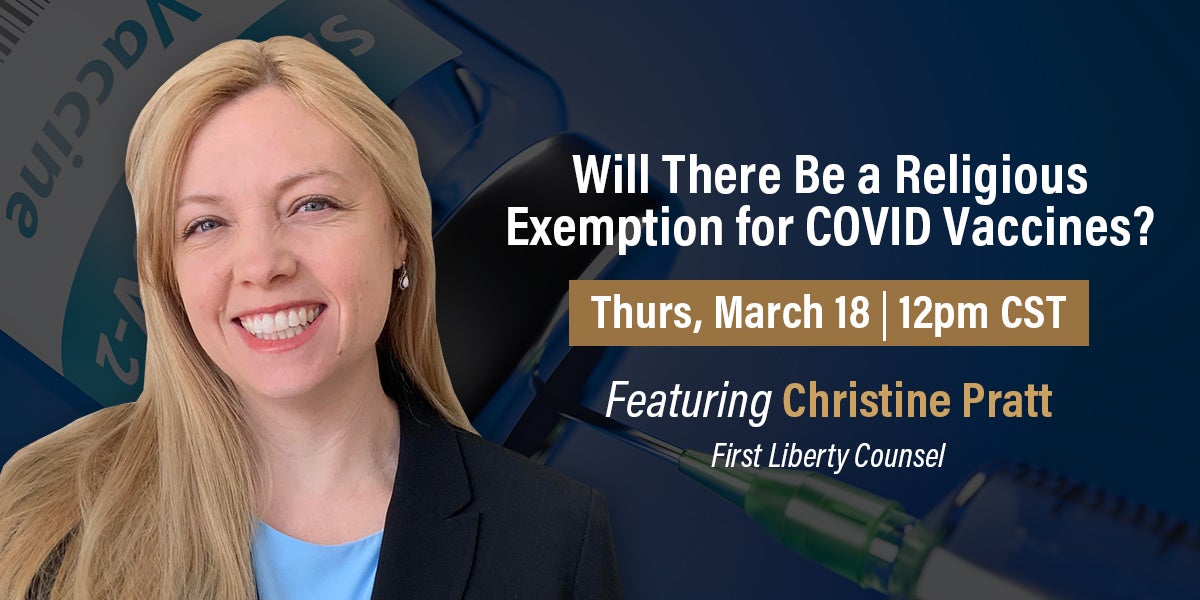 Will There Be a Religious Exemption for COVID Vaccines?
Featuring Christine Pratt, FLI Counsel
Thursday, March 18th, 12pm CST
Want to know the your rights and liberties regarding the COVID vaccine? Our latest addition to the legal team, Christine Pratt, will answer all your key questions, and address what options you have when considering the vaccine. You won't want to miss this timely episode!

---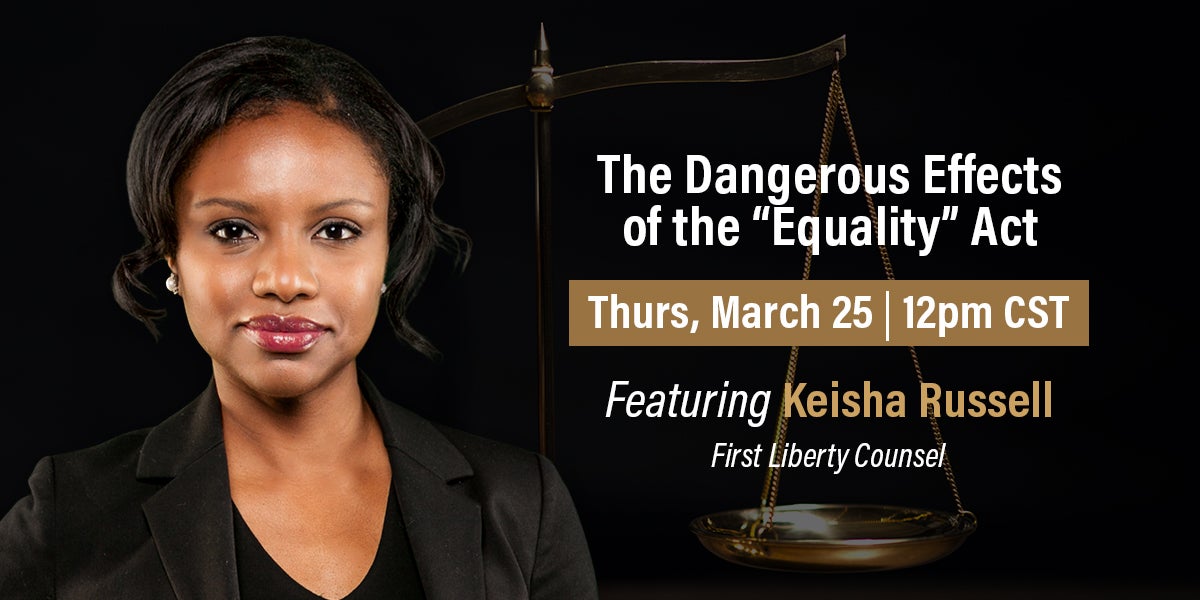 The Dangerous Effects of the "Equality" Act
Featuring Keisha Russell, FLI Counsel
Thursday, March 25th, 12pm CST
The deceptively-named "Equality" Act is actually an incredible affront to religious freedom, and has the potential to strip back our First Amendment rights to unparalleled levels. Tune in to watch FLI Counsel Keisha Russell break down the biggest problems with the Act, and what you can do to help prevent it from passing.

---
Past Events
---
Does God Still Belong in America's Courtrooms?
Featuring Lea Patterson, Counsel
Thursday, February 25th, 10am CST
Tune into First Liberty Live! this Thursday as we explore an ongoing case where a simple prayer actually got one juror disqualified from their post on the jury. Could your faith disqualify you from service, too? FLI Counsel Lea Patterson will explain the heavy implications of this important case—argued just yesterday before the Eleventh Circuit's full panel of judges (en banc) by our volunteer attorney, Paul Clement, former U.S. Solicitor General and current partner at the law firm of Kirkland & Ellis.

---
Supreme Court Update: Upholding School Choice & Church Independence
Featuring Stephanie Taub, Senior Counsel
Thursday, February 18th, 10am CST
Tune into First Liberty Live! this Thursday as we give you the inside story on two important cases we're asking the Supreme Court to weight in on. FLI Senior Counsel Stephanie Taub will join host Stuart Shepard to give you the inside story on how families in Maine are facing unfair targeting from the state government just for wanting to send their children to religious schools, and why winning this case is crucial for religious families and schools all over America. Stephanie will also explain why religious organizations must be left free to make their own operational decisions, and why we need the Supreme Court to clarify this key principle.

---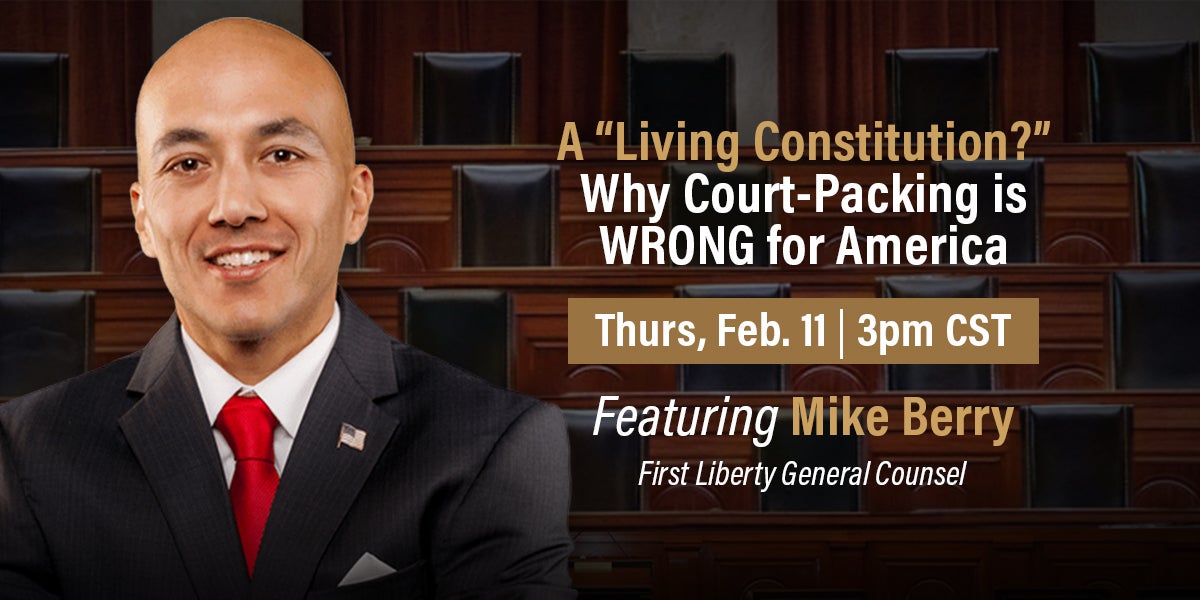 A "Living Constitution?" Why Court-Packing is Wrong for America
Featuring Mike Berry, General Counsel
Thursday, Feburary 11th 3 pm
Tune into First Liberty Live! this Thursday as we expose the alarming dangers of "court-packing" with special guest Mike Berry, First Liberty's General Counsel. He'll join host Stuart Shepard for an inside look at what happened the first time this was tried in America, back in 1937 under FDR's "living Constitution" doctrine, who stopped it 84 years ago, and why it is so important that we stop the renewed push for court-packing today.