Upcoming LIVE! Events
Stories move quickly on the frontlines! Stay up-to-the-minute—and stay ahead of the censors—by subscribing today, and we'll update you every time we go LIVE so you're always in the loop on the latest in religious liberty.
---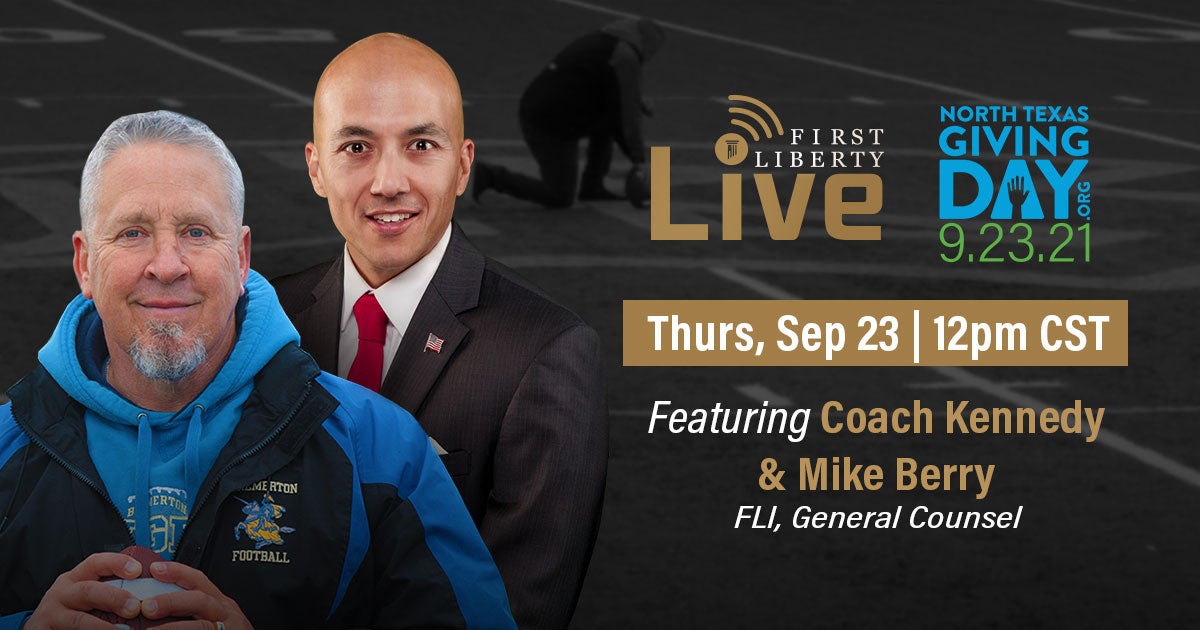 North Texas Giving Day Special with Coach Kennedy
September 23rd is North Texas Giving Day. Tune in to hear the latest on Coach Kennedy's case, directly from the man himself. And be sure to donate early today!
Thursday, September 23, 12pm CST

---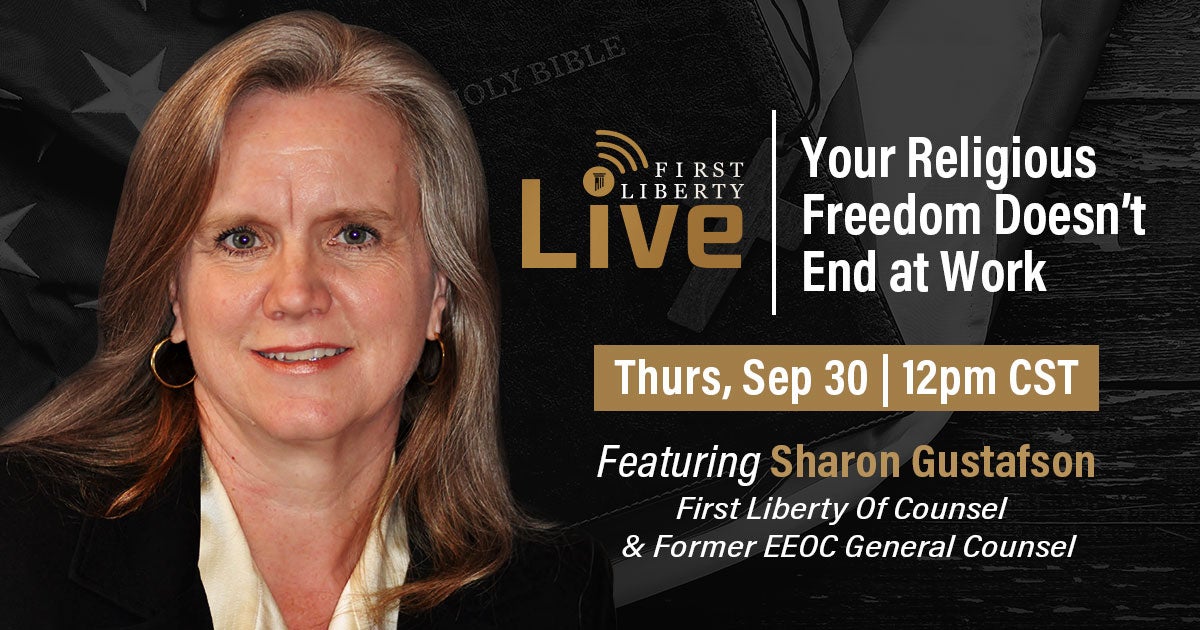 Your Rights as a Religious Employee
Sharon Gustafson, First Liberty Of Counsel & Former EEOC General Counsel joins us to discuss our latest case against Alaska Airlines currently pending at the EEOC. With her extensive knowledge, she'll explain what rights religious employees have in the workplace.
Thursday, September 30, 12pm CST

---