Upcoming LIVE! Events
Stories move quickly on the frontlines! Stay up-to-the-minute—and stay ahead of the censors—by subscribing today, and we'll update you every time we go LIVE so you're always in the loop on the latest in religious liberty.
---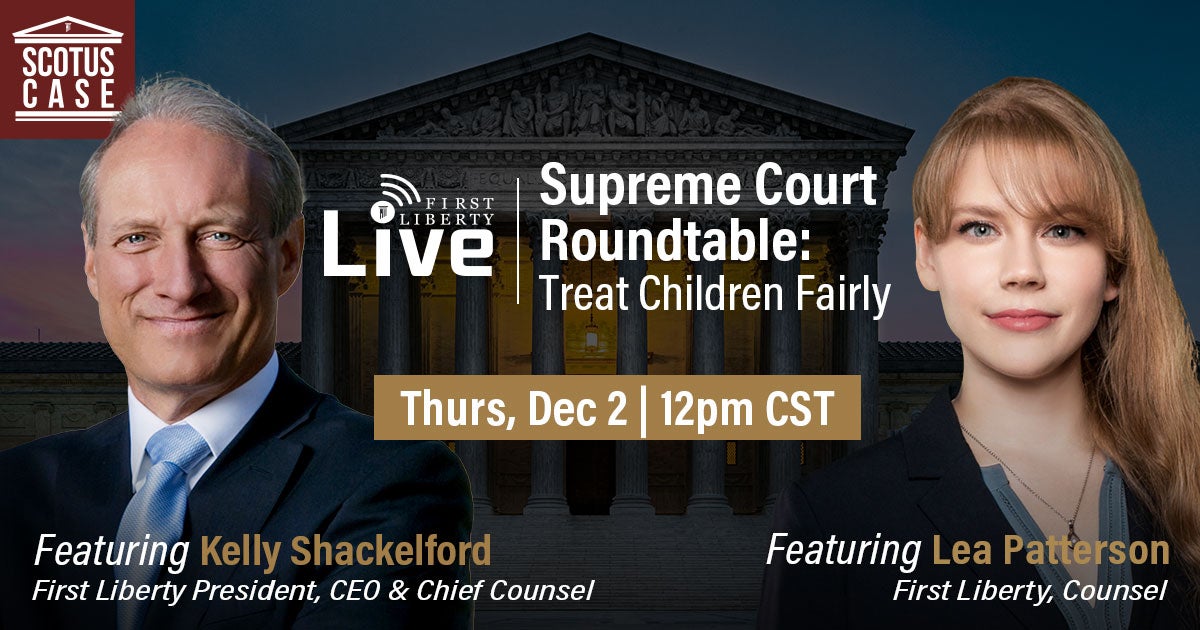 Supreme Court Round Table: Treat Children Fairly
In early December, we'll be at the Supreme Court arguing on behalf of families who want the ability to choose what school their kids attend. Join our attorneys for a special roundtable discussion on this case and what it means for the future of religious freedom in America.
Thursday, December 2nd, 12pm CST

---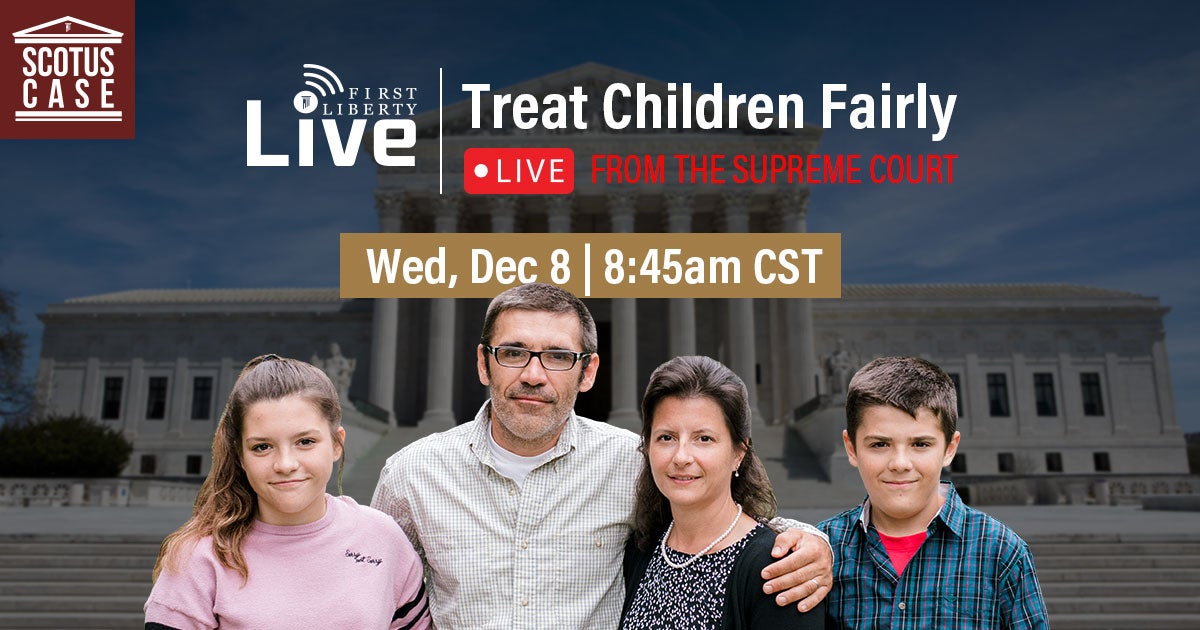 Treat Children Fairly: Live! from the Supreme Court
We're at the Supreme Court! Be sure to tune in Live! to see us in DC as we show you what happens in our Supreme Court case. You won't want to miss this exclusive coverage.
Thursday, December 8th, 8:45am CST

---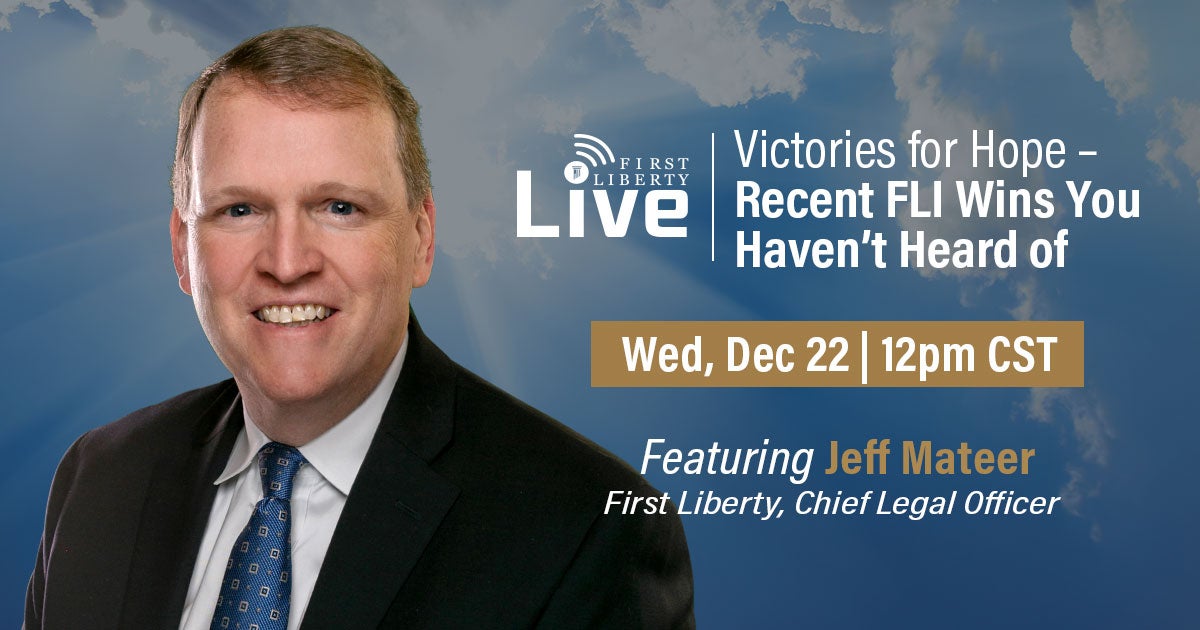 Victories for Hope: Recent FLI Wins you Haven't Heard
First Liberty has had numerous victories over the past few months – so many we haven't had time to talk about them all! Watch Chief Legal Officer Jeff Mateer discuss our recent victories that you may have missed.
Thursday, December 22nd, 12pm CST

---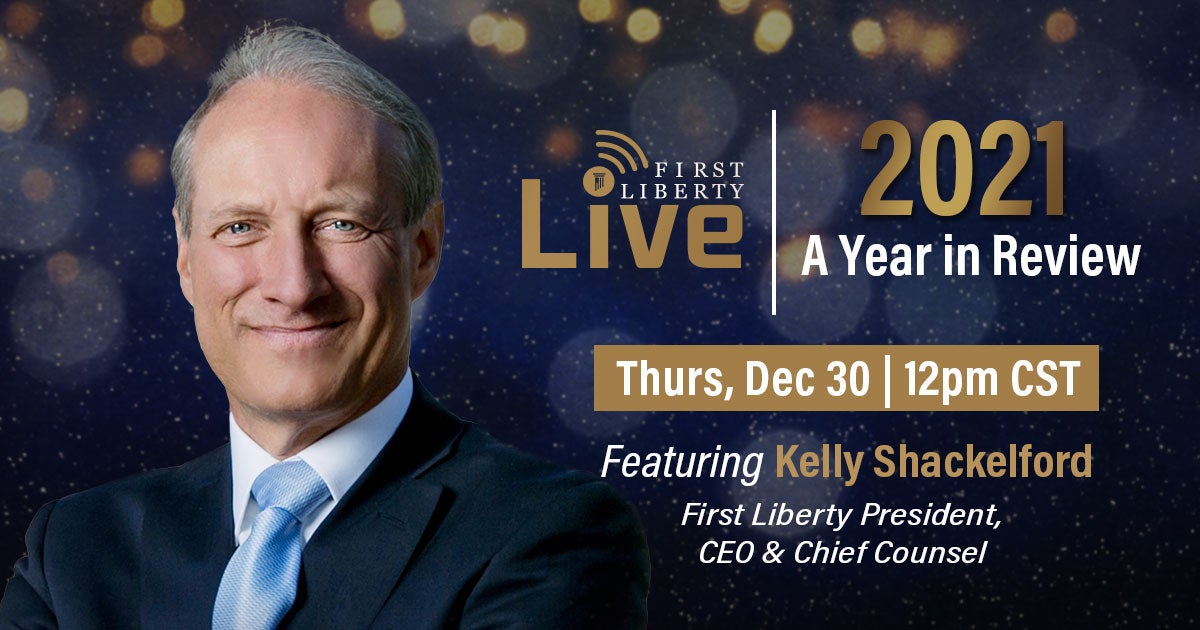 2021: A Year in Review
2021 has been a landmark year for First Liberty. Tune in to watch Kelly Shackelford unpack our year and all the amazing things strides we've made to protect your First Freedom.
Thursday, December 20th, 12pm CST

---