Upcoming LIVE! Events
Stories move quickly on the frontlines! Stay up-to-the-minute—and stay ahead of the censors—by subscribing today, and we'll update you every time we go LIVE so you're always in the loop on the latest in religious liberty.
---
---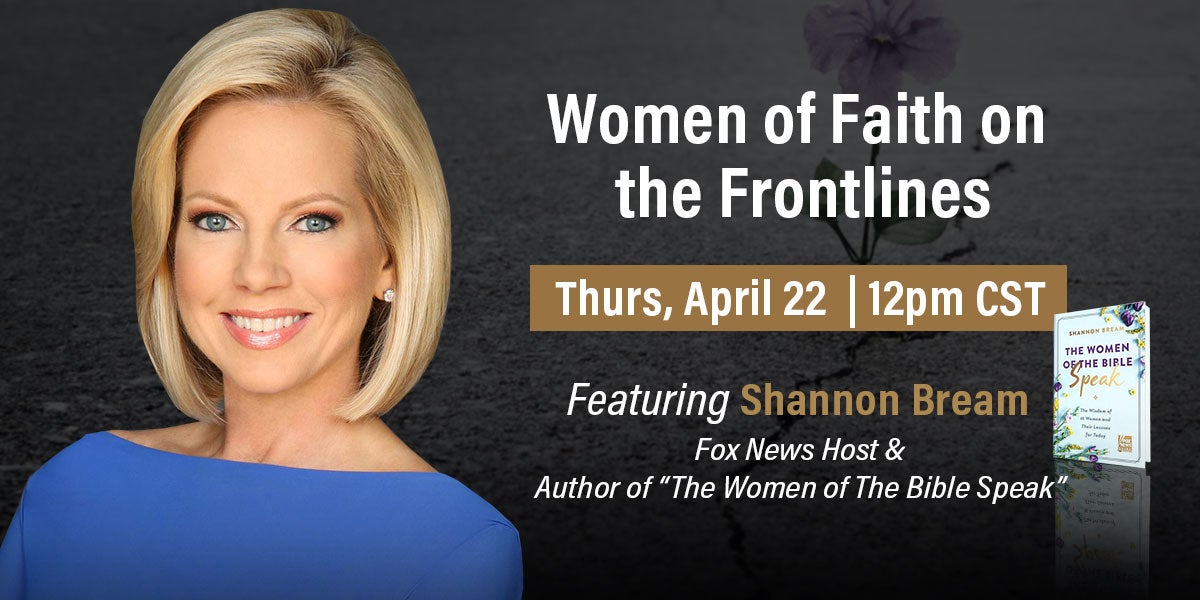 Women of Faith on the Frontlines
Featuring Special Guest Shannon Bream, Fox News Host & Author of "The Women of the Bible Speak"
Thursday, April 22nd, 12pm CST
Join us for an extra-special episode as we chat with distinguished Fox News host and bestselling author Shannon Bream about what it's like to be a woman of faith in the world of broadcast television in 2021 America.

---
More April Events Coming Soon
---